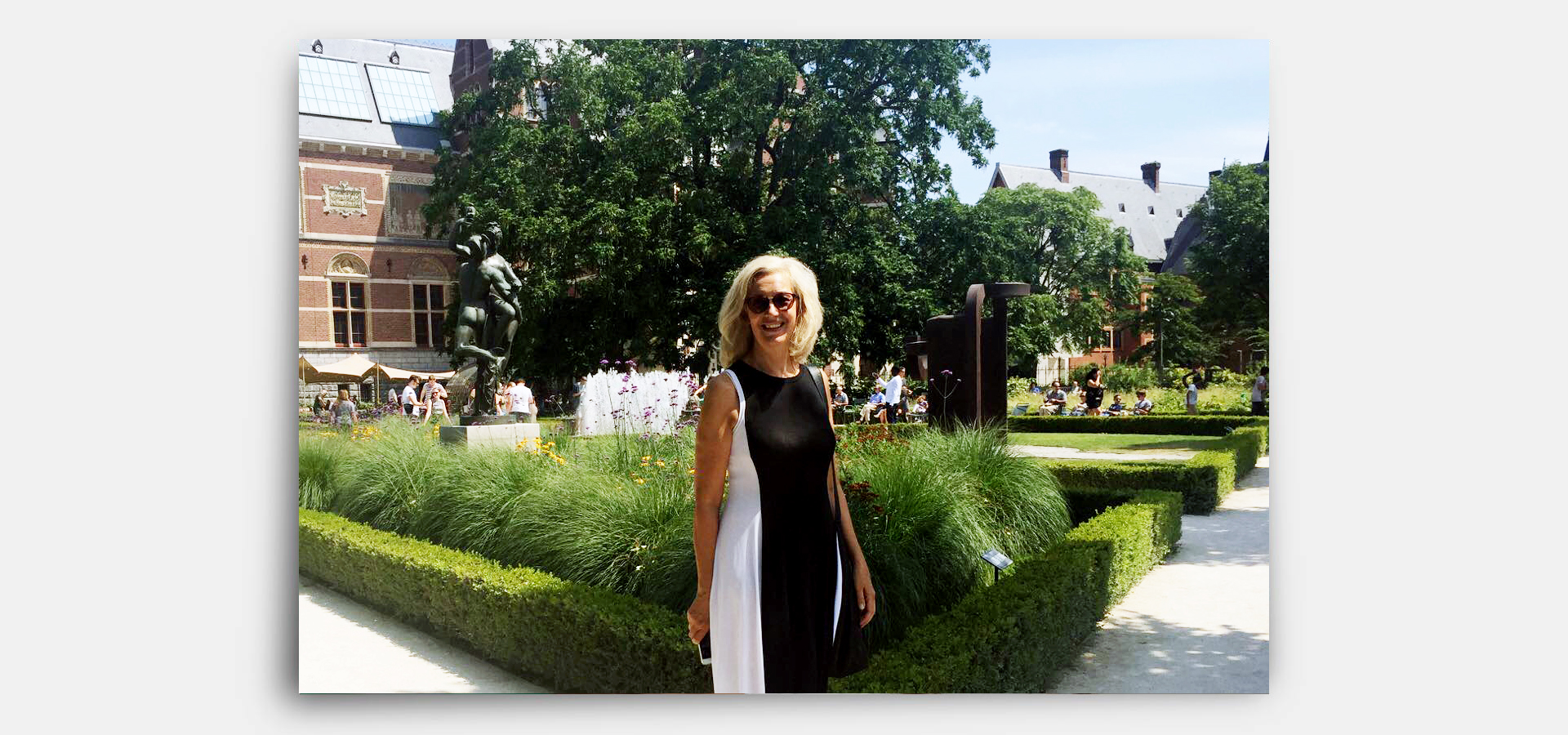 Alexandra Tisma (1956) has been working as a senior researcher at the Netherlands Environmental Assessment Agency, The Hague, since 2002. She has also been a tutor at the Amsterdam Academy of Architecture since 2009. During several periods of her career, she worked as a researcher and lecturer at the Faculty of Architecture in Delft. Formerly, Alexandra was an associate professor at the Department of Horticulture and Landscape Architecture in Novi Sad, Serbia, teaching landscape planning. She holds a PhD and master's degree from the Delft University of Technology, and a university degree in Horticulture from the University of Novi Sad. Her professional experience includes working as a landscape and urban designer in the co-owned design office in Novi Sad and as the urban planner in regional Town Planning Institute in Novi Sad. She sometimes designs small gardens for community and friends.
Alexandra presented papers at numerous international conferences and published her works in academic and professional journals and books. She participated in several internationally and nationally funded projects. Alexandra is currently a member of the Netherlands Association of Landscape Architects and the Serbian Association of Landscape Architects, and a former member of the Le-Notre network.
Alexandra's research interests involve landscape quality assessment, landscape planning, landscape policy evaluation, citizens science and citizens participation in spatial planning. Her approach to spatial problems is holistic and integral; she often works in multidisciplinary teams. She is internationally oriented and belongs to the worldwide network of landscape researchers and planners.
Her interests also include nature, arts and society, and her favorite hobbies are gardening and cooking. Alexandra is a sociable, tolerant and open-minded person, interested in new contacts and experiences.
Published in FIRST EDITION: TIŠMA TORNJANSKI – porodični album sa rodoslovom
atisma@xs4all.nl